Welcome to the Orléans Chamber of Commerce!

Bienvenue à la Chambre de Commerce d'Orléans!
Board of Directors | Conseil d'administration
---
Physiotherapist and President of Bellefleur Physiotherapy. Jason graduated from the University of Ottawa in 2006 with a Bachelor's Degree in Physiotherapy. In the summer of 2013, he decided to take the leap and become a business owner by opening his own Physiotherapy clinic, especially after gaining significant experience managing an Orléans area clinic for 3 years. Jason strongly believes in high quality one-on-one physiotherapy interventions. His treatment approach emphasizes hands-on intervention, continued client education, and active involvement by the individual to help them reach their full potential. Being able to offer 'Higher standards in care' to his clients is very rewarding for him. Jason is proud to be an Orléans resident and to raise his family in a bilingual community. He enthusiastically promotes local business within the Orléans area and frequently supports and participates in local events.

---
Physiothérapeute et président de Bellefleur Physiotherapy, Jason a obtenu un baccalauréat en physiothérapie de l'Université d'Ottawa en 2006. À l'été 2013, il a décidé de plonger en ouvrant sa clinique de physiothérapie après notamment avoir acquis une importante expérience à gérer une clinique du secteur Orléans durant 3 ans. Jason croit fermement à la grande qualité des interventions individuelles de physiothérapie. Son approche est axée sur l'intervention pratique, l'information continue du client et la participation active de ce dernier afin qu'il réalise son potentiel. Il est très enrichissant pour lui de pouvoir assurer des normes supérieures de qualité à sa clientèle. Jason est fier d'habiter à Orléans et d'élever sa famille dans une collectivité bilingue. Il fait la promotion avec entrain des entreprises locales dans le secteur Orléans. Il appuie aussi fréquemment des activités locales auxquelles il participe souvent.
Jason Bellefleur,
Bellefleur Physiotherapy
|
Chair | président

---
IT Guru and Owner at Ottawa Computer Services Inc. An Algonquin College graduate from the Computer Tech program in 2000, Kevin has held positions ranging from technical support to IT management, IT security advisor and now business owner. "I've always had a passion for helping others with their IT issues and so starting my own business to lend a hand where I could came as a natural progression in my career." Kevin is an avid book worm on topics ranging from self mastery, business coaching, biographies, fantasy and much more. He is a great listener and loves to share advice when asked. One of his favourite quotes is: "There is no passion to be found playing small - in settling for a life that is less than the one you are capable of living. — Nelson Mandela"
---
Kevin est un expert des technologies de l'information et propriétaire d'Ottawa Computer Services Inc. Il a obtenu un diplôme du programme de technologie informatique du Collège Algonquin en 2000. Il a occupé diverses fonctions, du soutien technique, de la gestion des technologies de l'information (TI) à conseiller sur la sécurité des TI et maintenant propriétaire d'entreprise. « J'ai toujours adoré aider les autres relativement aux questions de TI. Démarrer mon entreprise afin de donner un coup de pouce comme je le pouvais m'a donc semblé une progression naturelle dans ma carrière. » Dévoreur de livres, il s'intéresse à la maîtrise de soi, à l'encadrement en affaires, aux biographies, aux ouvrages d'imagination et bien davantage. C'est une personne grandement à l'écoute des autres qui adore donner des conseils lorsqu'on lui en demande. L'une de ses citations préférées est la suivante : « Il n'y a pas de passion à jouer petit, et à s'établir dans une vie plus petite que celle que vous êtes capable de vivre. » (Nelson Mandela)
Kevin Conroy,
Ottawa Computer Services
|
Vice-Chair | vice-président
---
Jill Blanke was born and raised in Shawville, Québec. Moved to Ottawa in 1980 and started working in the automotive industry. Jill has been working with the Carling Motors Group of Companies for the past 35 years. Currently VP of Operations for the group and part owner in the Taylor Creek VW. She has lived in Ottawa for the past 25 years with her husband Eric and two daughters Sara and Laura.
She is a member of the Community of Pentecostal Church serving on the Samaritan's Ministry Committee, and the Kidz Program.
Jill Blanke
,
Taylor Creek Volkswagen
|
Director | membre du Conseil d'administration


---
Sean Crossan is originally from Sudbury, located in Northern Ontario. Sean obtained his Co-operative Bachelors, Environmental Studies degree from the University of Waterloo, School of Urban and Regional Planning in 1988 and he studied British urban planning at Oxford Polytechnic Institute in England during the spring of 1988. He moved to Ottawa in the fall of 1988 and obtained his Cooperative Masters, Public Administration degree in 1992 while embarking upon a career with the Government of Canada.
He has been an executive with the Government of Canada for 11 years and has been a community leader in Orleans for approximately 25 years. He is currently the Director, Federal-Provincial-Territorial and International Affairs, Office of Small and Medium Enterprises at Public Services and Procurement Canada where he assists the business community on a daily basis.
He and his wife Rachel are proud to raise two bilingual young women in Orléans and to be active leaders in our diverse community. Sean is currently President of the Cardinal Creek Community Association and a Board Member of the Orléans Cumberland Resource Centre. Sean has been involved in many other Boards and associations over the years; such as the Rotary Club of Orléans, Orléans sports groups, Carleton University Alumni Association, Canadian Institute of Planners, Orléans YMCA and is a strong supporter of Arts Ottawa East.
As you can see, Sean has a passion for making Orléans a better place to live, work and play. This is why he became a member of the Orléans Chamber of Commerce and Co-Chair of the Chamber Economic Development Committee. In March 2016, he was one of the leaders who brought the first Orléans Economic Development Symposium to our community and is continuing on in this capacity to assist Orléans Chamber members to grow and prosper. He is also a member of the Orléans Chamber Governance Committee and Chair of the Golf Committee.
Sean is a recipient of the Queens Diamond Jubilee Award, the Orléans Heart of Gold Award and most recently received the Orléans Chamber of Commerce, Community-Not-for-Profit Association of the Year Award along with team members from the Cardinal Creek Community Association.
Sean Crossan,
Cardinal Creek CA
|
Director | membre du Conseil d'administration
---
Cecilia Senra Perdigao is originally from Elliot Lake, located in Northern Ontario. She began her studies in 1997 at the University of Ottawa, where she received her undergraduate degree in Social Sciences with a concentration in Criminology. She continued her university education in communications. Cecilia began working as a legal assistant at Anderson Law Office in 2000 and continued working with Dan Anderson while studying law at the University of Ottawa. She received her LL.B. at the University of Ottawa in 2007 and successfully completed both the Ontario Bar Admission course and her Articles of Clerkship at Burke-Robertson LLP. Cecilia was called to the Bar in June 2008, and joined the team at LaPierre Law Office Professional Corporation.
While studying law, Cecilia worked as a team leader for the Pro Bono Canada Program and volunteered at the Family Law Information Centre. She also volunteered with Women's Legal Education and Action Fund ("LEAF"). Her volunteer work extended beyond the legal community, as Cecilia volunteered with CHEO, Fund for a New Generation, MS Society and Run for the Cure. She has acted as the President of WBC, Women's Business Connections, served on the Board of Directors for the Orleans Chamber of Commerce for six years, chaired the Business Excellence Awards organizing committee, and has been active in various local business groups. Cecilia was named as the Notable Networker for the Orleans Business Links Chapter in 2008, a recipient of the Orleans Heart of Gold, and Orleans Chamber of Commerce Professional of the Year - Non-Financial in 2015.
Cecilia strongly believes in the future of our young people in the legal profession, and actively conducts seminars at local schools. Cecilia is passionate about the law and dedicated to her practice at LaPierre Law Office Professional Corporation by providing services in family law, real estate, wills and estates. She is also passionate about the community and maintains that the hard work of volunteers and participation in neighbourhood events is key to having a healthy and thriving east-end.
Cecilia Perdigao
,
LaPierre Law Office
|
Director | membre du Conseil d'administration
---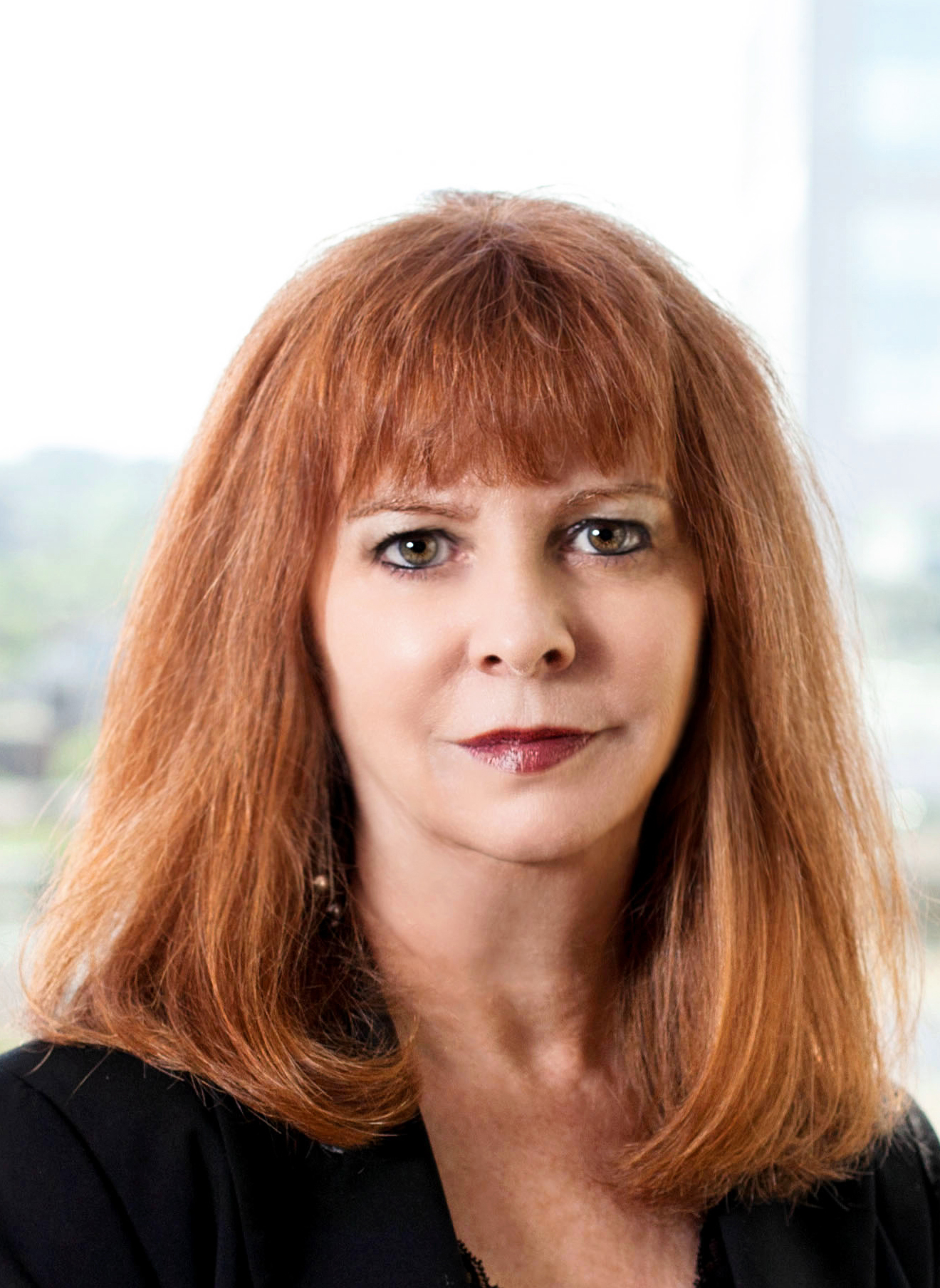 Debbie O'Connor was born and raised in Ottawa and lived in the east end for over 20 years before moving to Toronto to obtain her law degree. She returned to Orléans in 2005 to join the law firm of Dust, Evans and is currently a partner at the law firm of Nelligan, O'Brien Payne. Debbie is a member of the Finance Committee and chairs the Economic Development Committee for the Orléans Chamber. In addition, she is a member of the Steering Committee for St. Joe's Women's Centre.
---
Deborah O'Connor est née et a grandi à Ottawa. Elle a habité dans l'est pendant plus de 20 ans avant son déménagement à Toronto afin d'y obtenir un diplôme en droit. Elle a pratiqué le droit à Toronto avant de retourner à Orléans en 2005 pour se joindre au cabinet Dust Evans. Elle est actuellement associée en exercice du droit du cabinet d'avocats Nelligan, O'Brien, Payne. Elle siège présentement au Comité des finances et préside celui du développement économique de la CCO. En outre, elle fait partie du Comité directeur du Centre St-Joe pour les femmes.
Deborah O'Connor,
Ottawa Property Law
|
Director | membre du Conseil d'administration
---
Ravinder Tumber,originally from the Punjab region of India came to Canada in 1988 and settled in Toronto.Ravinder completed his Bachelor of Commerce from Government College at Ludhiana,Punjab,India in 1982 and M.A (Master of Arts, Economics) from Punjab University,Chandigarh India in 1984. Ravinder and his wife Gurdev moved to Ottawa in 1990.
Ravinder and his wife have a passion for cooking which led them to open their own restaurant "Host India "at 622 Montreal Road in 2002.Over the years with their hard work it has achieved remarkable results; notably: Restaurant of the Year Award for 2015 presented by Orleans Chamber of Commerce.They have 4 children; Reema, Sharandeep, Amandeep and Harmanjot who are very supportive and proud of their parent's success.
Ravinder is a member of Chamber Economic development Committee and Chamber Marketing and Communication Committee. He is also a member of the ICOBC (Indo-Canada Ottawa Business Chamber) Marketing, Sponsorship and External Relations Committee and Vice President of the Punjabi Cultural Association. Ravinder is heavily involved in Life Lessons Foundation.
Ravinder Tumber
,
Host India Fine Indian Cuisine
|
Director | membre du Conseil d'administration
---
Monica Alongi is the president of SURE Print & Graphics, a company that was started alongside her family in 1992. Her print shop was the first eastern Canada location of a western based franchise chain and has grown from a 330 sq ft shop to a corporation that employees 11 full-time employees in a 3000 sq ft building located on St-Joseph Boulevard in the Heart of Orléans and is currently the largest location in Canada.
Monica has served a 4-year term on the Heart of Orléans BIA Board of Directors as Co-Chair where she helped develop the BIA, its mandate and its launch. She also chaired the BIA Marketing Committee which developed and implemented marketing strategies to raise the visibility of the BIA district and the local businesses within it.
Monica's husband is a city of Ottawa Firefighter and together they volunteer in the Help Santa Toy Parade and Santa's Parade of Lights. Her company donates print and sign services to several local charities and non-profit groups. "I believe economic development is important. Thriving businesses not only provide jobs but can help charities and other organizations make our community a better place."
In 2014, she was a Forty Under 40 recipient and in 2015 her business was awarded a Business Excellence Award from the Orléans Chamber of Commerce for "Large Business of the Year". Her company has been a long standing and supportive member of the Orléans Chamber of Commerce for over 15 years and is proud to be celebrating 25 years of business in Orléans this 2017!


Monica Alongi, SURE Print & Graphics | Director | membre du Conseil d'administration
---
Stella is originally from Moncton, New Brunswick. Stella is fluently bilingual in both official languages. As a wife of a retired Canadian Armed Forces member, she has had the opportunity to live across Canada and learn different cultures and to gain experience in many different fields. She has lived in Orléans for 15 years in 2 postings, choosing Orléans to be her home. Some of you may have known Stella as the Operation Manager of Ezcape Spa & Salon for the past 5 years. She joined the Chamber of Commerce as a member in 2011, and was nominated in the Sales category for the Business Excellence Awards in 2012 & 2014. Previous to her last position, she was a Regional Supervisor/Business Development Leader in the Fashion industry. She was with that company for 15 years, operating stores in Atlantic Canada, Québec, and Ottawa region. During that time, she volunteered for different organizations and developed strategic plans to drive the business. Stella brings many transferable skills to the position of operations manager. She is responsible for all office operations at the Orléans Chamber of Commerce and will also play an important role in membership recruitment and retention. She looks forward to getting to know the members and continuously supporting their needs from the Chamber.
---
The 2016-2017 Board of Directors
---
---
---
Orléans For Your Business Magazine
---
Thank you to our partners for their continued support!
Merci à nos partenaires de leur appui soutenu!