Orléans Chamber of Commerce
2018-2019
Board of Directors

I have been in business for 10 years and in that time have grown my business from $270,000 in sales to nearly 2 million. I've also grown from 5 employees to nearly 50. I started with one location in 2007 and have since grown to 3 across the city with plans to open up 9 more in the next 10 years. Not only this but I also serve on our franchise's national marketing council, overseeing and providing feedback on all marketing initiatives nationwide.
I am responsible for many roles including marketing, business development, event organization, human resources, financial controls and public speaking. However my main focus now is on setting a clear direction for the company and coaching our management team to achieve those goals. My favorite element though is marketing strategy. I absolutely love finding ways to improve our awareness and create new raving fans.
I strive to do this is surprising and unexpected ways and by immersing ourselves in the local community. Whether it be through 1-1 connections, networking, and community events or through traditional or social media marketing, I absolutely love getting my hands dirty and seeing results. After all, you don't increase from $270,000 to $2 million without an excellent marketing strategy and the execution skills to follow through.
Andrew is Interim Vice-Chair, Co-Chair of the Marketing Committee, and a Member of the Membership Committee.
Andrew R Scott, Pita Pit Orléans, Gloucester, Kanata | Chair | Président
---
I have lived in Orléans since 2005 and would like to deepen my connection and contribution to the community.
Through my professional and volunteer experience, I bring the finance, governance and leadership skills the board is seeking and have already contributed to the Chamber having prepared a draft Nomination Policy for the governance committee's consideration.
I am a founding member of Dress for Success in Ottawa. In launching the organization, the group developed and submitted a business plan for approval by the worldwide headquarters, secured initial funds, leased premises, engaged volunteers and obtained charitable status for the organization to provide services to support the economic empowerment of economically disadvantaged women in Ottawa.
Under the guidance of the board, on which I have been sitting since its inception (as Treasurer then Vice Chair), the organization has grown from a volunteer-only organization serving approximately 200 women in its first year, to one with a budget of about $250K, 3 staff and on pace to serve more than 800 women in 2017. Professionally, I am a Chartered Professional Accountant and was a tax partner with a Big Four accounting firm. In this role, I co-led a department with a dozen staff and have experience leading a team with business (revenue), delivery and personal development goals. During my tenure, the team consistently met its revenue targets and the team experienced no voluntary departures. Currently, as an Investment Advisor with RBC Dominion Securities I help individuals and business owners address their comprehensive financial needs.
Joelle is the Orléans Chamber of Commerce Treasurer and Co-Chair of the Finance Committee.
Joelle Hall, RBC Wealth Management | Vice-Chair & Treasurer | Vice-Présidente & Trésorière

---

I've called Orléans home for almost 40 years. I attended high school in Orléans, raised a family in Orléans and owned a business based in Orléans. I have been a member of the Orléans Chamber of Commerce for many years, including several years as Director, President and Past-President in the 1990s. I spend my days (and often nights) leading the Ottawa Business Journal and its parent company Great River Media. In my various roles at OBJ over the past 19 years, I've had the incredible privilege to meet business leaders from every sector of the local economy and every part of the city. This experience leads me to believe that Orléans is often sidelined from key economic initiatives and projects that are happening in the City of Ottawa.
Michael Curran, Great River Media | Secretary | Secrétaire
---

Amanda-Lyn Smith joined the Orléans Chamber of Commerce in 2011, a previous board member from 2013-2016 chose to step down to focus on a growing family, still maintaining involvement as a member of the Economic Development committee. Amanda co-chaired in 2015/2016, and chaired the sub-committee on light rail to Orléans, she has helped organize political debates and the annual Orléans Economic Symposium. Amanda participated in the launch and creation of the "Orléans for your business" Magazine.
Amanda is a Registered Massage Therapist, graduating from The Canadian College of Massage and Hydrotherapy in 2000 and has taken several hands-on courses over the years. Amanda chose to start her career in Orléans, after having lived and attended high school for one year at Sir Wilfred Laurier, she had fond memories of the area.
Amanda opened The Massage and Treatment Clinic with her Partner Julie Tessier in 2003, originally located in a tiny space in Queenswood Heights, and has expanded to the larger current location on Place D'Orléans Dr (No Frills Plaza) growing from 3 rooms to 8 with an integrated Health professional team of 13.
The clinic has won the Consumers Choice award for Top Massage Therapy Clinic in Ottawa in 2008 and 2009, and Amanda-Lyn Smith herself has been nominated for Health Professional of the year in 2016, winning in 2017, and nominated for Women Entrepreneur of the year 2018 from the Orléans Chamber of Commerce Business Excellence Awards. Amanda is dedicated to serving the Orléans Business Community.
Amanda-Lyn Smith, The Massage & Treatment Clinic | Director | membre du Conseil d'administration
---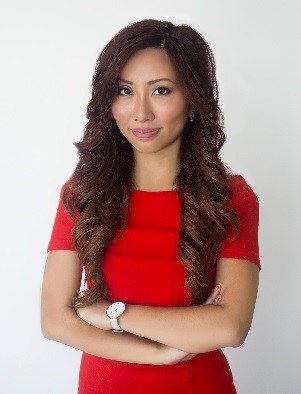 "Someone is sitting in the shade today because, 20 years ago, there was a person who decided to plant a seed. With continuous sun, rain and nourishment, that seed blossomed into an apple tree.
Similarly, the future of tomorrow depends on the work that's done today. That's why it's critical to invest in the right people who have the vision and skillset to nourish and lead our community to a fruitful tomorrow. That starts with the Orléans Chamber of Commerce.
As a young, female Realtor, community advocate and Chamber Member, I believe that my unique insight will provide a refreshing vision to the Board of Directors. I inaugurated my professional career at 16 years old, when I interned at Keller Williams, then transitioned to RE/MAX'S #1 sales team. With that being said, I had to quickly adapt and develop a forward-thinking mindset, especially in a high-turnover, competitive and fast-paced environment.
In the past year, I've done weekly volunteer work at the Shepherds of Good Hope, I've sat on MP Andrew Leslie's Youth Council, and I've hosted many events of my own. Not only would I be honoured to be a part of the group, but it will also set a strong precedent in leadership for the younger generations to come.
I hope to bring an abundance of positive energy, sales skills, fresh ideas, marketing techniques, and lasting RESULTS to the Chamber. I look forward to being apart of a growing, sustainable community!"
Anna Tran, RE/MAX | Director | membre du Conseil d'administration
---

Last year when I stepped down for personal reasons, I had been a member of the board of the Orléans Chamber of Commerce for 9 years (taking one year off as required by the Chamber's by-laws) and on the Economic Development Committee for 10 years, at one point chairing that Committee. I am happy to say that I have re-joined the Economic Development Committee and am serving as the Treasurer of the Committee.
I am a lawyer. I started practicing with Dust, Evans here in Orléans before becoming a partner in a downtown law firm. I have now returned to my roots and started my own practice in Orléans.
I have lived in East Ottawa and/or Orléans for over 30 years. Over the years, I have seen the community and the Chamber evolve and grow. This is an exciting time to be part of this vibrant community, both as a home owner and as a business owner.
I believe that the years I have lived in Orléans combined with the benefit of my previous experience on the Board and the Economic Development Committee put me in a unique position to be able to contribute in a significant way to the Orléans Chamber of Commerce.
Deborah O'Connor, | Director | membre du Conseil d'administration
---
a proud resident of Orléans and Ottawa for 35+ years
an active and proud member of the Orléans Chamber of Commerce for 30+ years,
attend most events and frequent sponsor of events
first recipient of the Orléans Chamber of Commerce Champion award
35+ years experience on numerous community non-profit and charitable boards, often as Chair
past Director and President of the Orléans Chamber
current member of Orléans Chamber Governance committee
invited to join the Board in 2017
past director and Vice Chair of the Ottawa Chamber of Commerce
director of the Ottawa International Airport Authority, member of the Airport's Governance committee, Chair of the Infrastructure Committee
past interim Chair of the Board
Active member of the Institute of Corporate Directors, leading national organization for Board governance, education and best practices
guest speaker at Telfer MBA conference speaking on governance in non-profit corporations
one of the founding partners of local litigation law firm
35+ years of experience advising clients on business law, corporate law and litigation
Recently retired from full time practice, therefore have more time available
Craig Bater | Director | membre du Conseil d'administration

---
Ravinder Tumber, originally from the Punjab region of India came to Canada in 1988 and settled in Toronto. Ravinder completed his Bachelor of Commerce from Government College at Ludhiana, Punjab, India in 1982 and M.A (Master of Arts, Economics) from Punjab University, Chandigarh India in 1984. Ravinder and his wife Gurdev moved to Ottawa in 1990.
Ravinder and his wife have a passion for cooking which led them to open their own restaurant "Host India "at 622 Montreal Road in 2002. Over the years with their hard work it has achieved remarkable results; notably: Restaurant of the Year Award for 2015 presented by Orléans Chamber of Commerce. They have 4 children; Reema, Sharandeep, Amandeep and Harmanjot who are very supportive and proud of their parent's success.
Ravinder is also a member of the ICOBC (Indo-Canada Ottawa Business Chamber) Marketing, Sponsorship and External Relations Committee and Vice President of the Punjabi Cultural Association. Ravinder is heavily involved in Life Lessons Foundation.
Ravinder is Chairman of the Breakfast Committee and a Member of the Economic Development Committee.
Ravinder Tumber, Host India Fine Indian Cuisine | Director | membre du Conseil d'administration
---
I am a fluently bilingual Ottawa native with a varied, diverse background. My working career includes: coordinating non-profit housing development for both the Federal & Provincial Gov't (Ontario); private consulting and support-staff manager for a consulting engineering firm; commercial lending (Met Trust); financial advisor (and business owner) with The Mutual Group & its changes to Clarica and Sun Life); sales of luxury-performance automobiles (BMW), business development for an Orléans based first-aid, CPR and OHS provider; and an Ontario-licenced funeral pre-need counsellor with a local funeral home.

I joined Beechwood Cemetery in June, 2017, where I served Canada's National Cemetery as a Liaison for the National Military Cemetery (NMC) of the Canadian Forces, the RCMP, the Ottawa Police Service and the CSIS Cemeteries, respectively. I also served as a cemetery counsellor for the remainder of Beechwood Cemetery.

Most of my adult life has been devoted to community volunteerism, having served 8 years on the board of two charitable non-profit organizations, where I also served as president and board chair; an ad hoc planning committee member of the former City of Kanata, and 17+ years as a volunteer frontline law enforcement officer. In 2010, I received the Ontario Volunteer Service Award for my dedication to Ontario policing.
I bring a wealth of business experience, knowledge and previous board experience to the Orléans Chamber, where I'm certain that my contributions would serve our membership well.
Michael Garneau | Director | membre du Conseil d'administration
---
---
---
Orléans For Your Business Magazine
---